Engineered Fire Protection, Inc. was incorporated on January 27, 1969. Originally three individuals were included as incorporators, but one withdrew within ten days leaving John M. Coleman and George Schultz. On April 28, 1972, Mr. Schultz sold his portion of the corporation to John M. Coleman who then became the sole owner of EFP.
The Corporation is owned and operated by the John M. Coleman family. Dennis C. Coleman retains an ownership stake in the company along with his sons, Matthew and Nathan Coleman. The day-to-day operations are handled by Matt and Nate who serve as the President and Vice President respectively. The Coleman family has a long history in the sprinkler industry. John M. Coleman's father, Dennis Francis Coleman, started work in the sprinkler industry in 1908 and in the sprinkler industry in St. Louis in 1928. The 4th generation of Colemans in the sprinkler industry now works at EFP and the 5th generation isn't far behind.
Plans for the company's future include the continuance of the current organizational structure as a family-owned and operated company with the principal product being design, installation, and service of fire protection systems. Plans also include the pursuit of additional services and new products in the areas of service, repair, inspection, testing, design/build, and special hazards.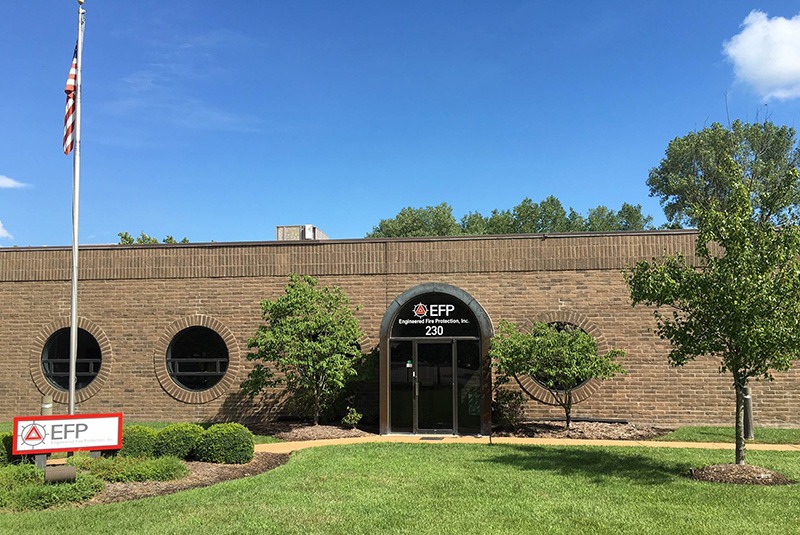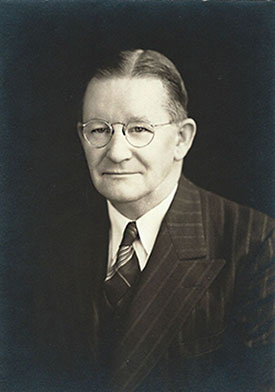 Dennis F. (Denny) Coleman will tell you gravely that his life, having been spent in the sprinkler business, has been completely uneventful. If you are on to him, you give him the answering poker face this magnificent understatement calls for and bide your time until you get him to talk. Those of our younger men who have spent some time with Denny and have been able to get him yarning about his experiences will swear there is absolutely no one like this hard-working, spunky, hard-boiled, soft-hearted, peppery, humorous, amazing pint-sized Irishman…No one!
Denny, we venture to say, is one of the three men who have spent a longer time in the sprinkler business than anyone else in the country. Denny was working for another sprinkler company in 1908 when the depression…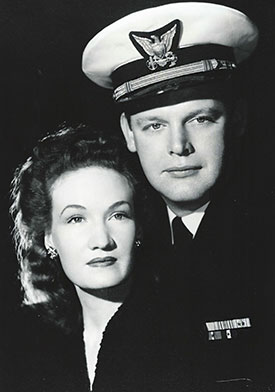 I wish to mention the passing of a retired competitor, yet still a fire sprinkler legend, in the St. Louis, Missouri area. Mr. John Coleman, age 84, founder of EFP (Engineered Fire Protection) in St. Louis, passed away in December.
Before his retirement John Coleman was a competitor and a former employer of mine, but he was also admired and respected by men "on both sides of the ball," more so than any other man that I have had the opportunity to meet in my career. I met and was hired by John in 1982 as he needed experienced designers, for at that time his company, with the help of John's son Dennis, had become the largest regional contractor by virtue of landing almost every sprinkler contract for the low, mid and high-rise buildings that were constructed during the boom period in St. Louis, the list of projects is seemingly endless.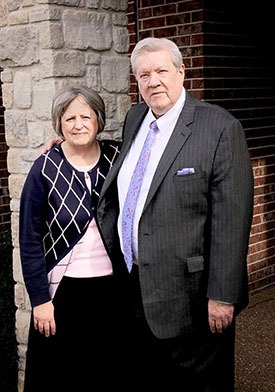 Dennis was inducted into the Fire Sprinkler Hall of Fame in 2019
My dad grew up in the sprinkler industry. His grandfather, Dennis Francis Coleman started in the industry in 1908 and never looked back. My dad's father, John Coleman started Engineered Fire Protection, Inc. in 1969 as my dad was finishing high school. Prior to this, he worked in the shop starting at age 14 fabricating pipe in the stockyards of East St. Louis and later spent time in the field as a sprinkler fitter. These were good jobs and I even recall my dad saying there was a time when money was tight where, as a fitter, he was making more money than his dad, the owner.
After returning to Engineered Fire Protection, Denny set out to grow the company. Under his direction, the company expanded to become one of the preeminent sprinkler contractors in St. Louis. Many of the most prominent jobs in the region have my dad's fingerprints on them, in many cases literally.